If you're looking to take the next step in your life with a home loan, you might want to check out a bank that's made a major dent in the home loan market. Capitec Bank was the first bank to gain more than 1 million customers in the South African Market in 2007.
Today, more than 10 years later, it has become one of the biggest banks in the country with a range of loan products. Buying a home is a really big decision as it typically requires taking on a significant amount of debt. Finding a banking partner to help you buy your first home will require some serious research.
You'll need to make a comparison of rates and figures before you settle on a lender. In this review, we help you make a decision about Capitec Home loans. We will take a look at the application process, what you need to apply, and why this bank is on everyone's radar when it comes to home loans.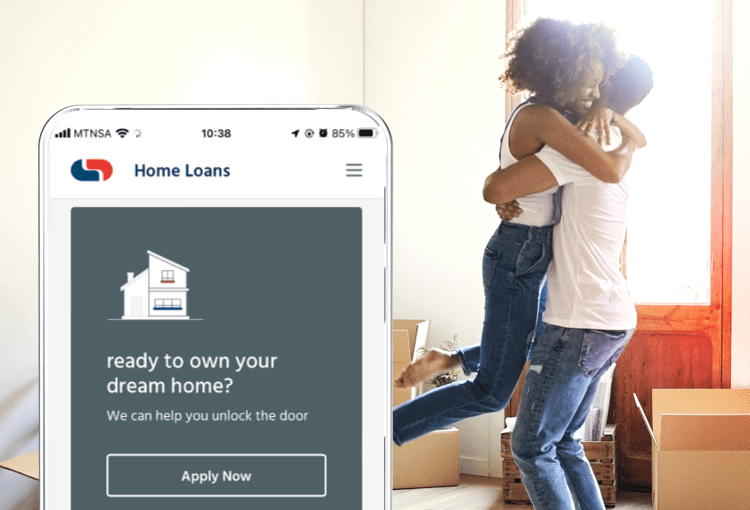 Why Consider Capitec for Your Home Loan?
Easy Application Process
They have a very simple application process, which can be easily done online. However, you will need to send Capitec Bank a variety of different documents.
Get Up to 100% Home Value Financing
When you apply online, you can access 100% financing on the home you intend to buy. This means that you will not be asked to provide a down payment in order to receive financing, which is a very sweet deal.
They Will Consider Your Credit Profile
Eligibility will depend on your credit history. This is bad for people who have bad credit, as they are likely to be denied a home loan, or they may receive very high rates. However, if you have good credit, this is the best news ever.
Also read: Capitec Bank Credit Card – Learn How to Order
Government Employees
If you are a government employee, you will receive some very good deals on loans such as a lower interest rate and a longer repayment period depending on your age.
Approval Times
When you apply for the loan, a Capitec Bank employee will contact you within two days, so they can verify the details. Additionally, it will only take five days for you to receive feedback about your approval or rejection, which is pretty fast.
How to Simulate the Loan Online
The best part of this application is that you do not go into it blindly. The bank provides a loan calculator and amortization table that shows you the exact amount of money you will be paying per month in terms of interest and capital.
You can quickly calculate the amount of money you will pay and find out whether you can afford the loan or not. The process simply requires you to enter the amount of money you are planning on spending, the deposit you will provide, and the interest rate the bank is offering.
Costs
The mortgage lending rate in South Africa is 12.9% at the time this article was published. But that rate can increase based on a number of factors including the term of your loan and your credit status.
Documentations for Application
You will be required to provide the following documents when applying for a home loan with Capitec Bank.
A copy of a signed offer of purchase document – this shows that the seller is willing to sell to you their house.
SA ID documents.
A copy of either your marriage certificate or a divorce document.
Copy of signed intent to purchase agreement.
At least three months' worth of salary slips.
Three months of stamped and original bank statements.
Also read: Learn How to Apply for a Loan at Capitec Bank
How to Apply
The application process can be done in one of two ways. Applicants can choose to apply online or through a Capitec Bank branch in person. Learn more about the application process for both of these offers.
Online
When you visit the company website, scroll all the way to the bottom of the page, and then click on the "Calculate, Apply and Track" button. You will be able to see whether you can afford the loan before you move to the application process.
The bank prefers that applicants apply online and gives them the incentive of getting 100% financing on the cost of their future home.
A Capitec Branch
There are many Capitec branches that you can find near you. When you go to the branch, you will need paper copies of all of the above documents so you can present them to the banking officer who will be in charge of your mortgage.
The disadvantage of this method is that the bank will only offer you 90% financing on the home you wish to purchase instead of the 100% you can get online.
Also read: Learn How to Apply Now for an African Bank Gold Credit Card
Conclusion
Capitec Bank's terms are quite competitive, but it's always advisable to do adequate research before settling on a lender, as you may find better rates elsewhere. All the best as you plan to buy a home.
Note: Consider the risks involved in using credit products before applying by consulting the issuing institution's terms and conditions.