The Cornèrcard Classic Credit Card gives you the opportunity to make cashless payments from millions of locations all over the world. You can either shop online or physically, and this makes your shopping process easy, quick, and flexible.
This credit card comes with some excellent features, such as cashback rewards. Plus, it is is a VISA card that is accepted all over the world, so you won't be held back by this credit card.
In addition to all that, you can make contactless payments at sales terminals using your mobile phone, which means that you do not have to keep carrying your card around wherever you go. If you are interested, we'll take an in-depth look at the Cornèrcard Classic Credit Card in this article.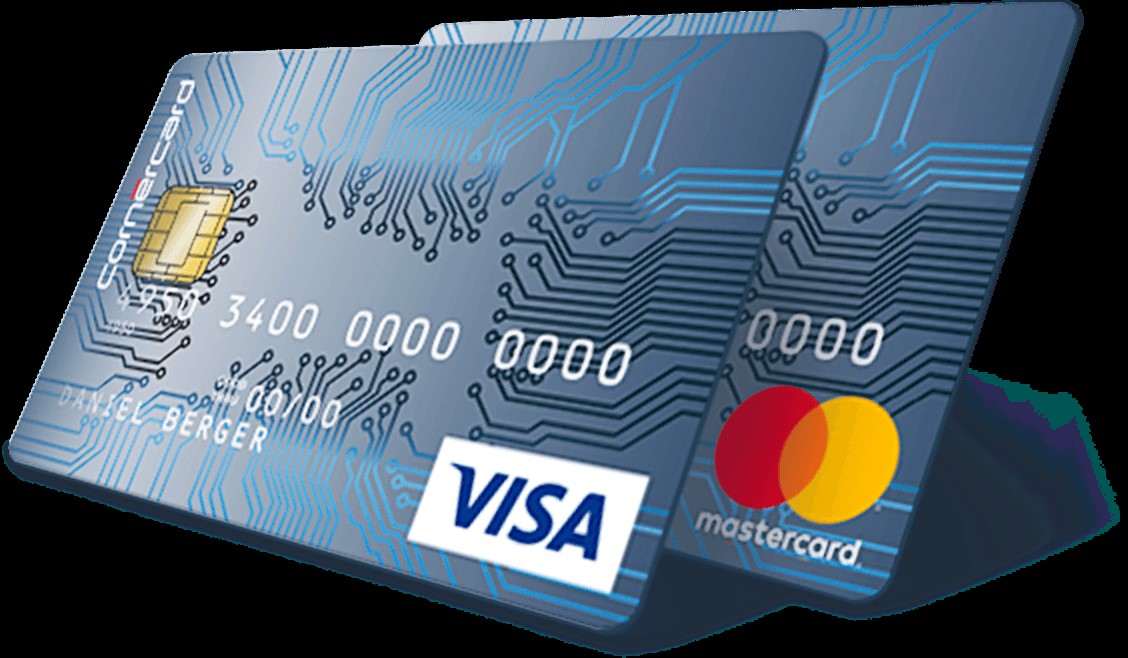 The Cornèrcard Classic Credit Card Features and Benefits
If you are interested in this credit card, the first thing you probably want to know is how it can benefit you. In this section, we will breakdown the features of the Cornèrcard Classic Credit Card that you'll love the most.
Cashback Rewards
For every purchase you make with the card, you will earn 0.5% cashback on all purchases. Of course, this is a great incentive for people who love to shop and get rewarded for it. In addition, until the end of 2023, you will also get 1% cashback at all supermarkets worldwide.
Visa Is Accepted Worldwide
Almost all countries in the world use Visa, which means that when you travel, you will be able to use your card to make purchases in hotels, restaurants, airlines, and even supermarkets. This makes it quite reliable.
Price Guarantee
Shoppers looking for a deal will love this credit card. The Cornèrcard Classic Credit Card offer a best-price guarantee in which you can get some money back if something you bought is offered cheaper later on. This way, you always know you will end up with the best deals!
First-Year Savings
Another perk of signing up for this card is that you will not pay any annual fees for the first year. This includes the annual fee on the primary card and on a supplementary credit card.
The Cornèrcard Classic Credit Card Fees
Before applying for any credit product, you need to be aware of the fees and interest that you could be charged. Below is a list of fees that come with the Cornèrcard Classic Credit Card.
Annual Card Fee – CHF 100
The annual fee for a partner card – CHF 25
ATM cash withdrawal charges – 3.75% with a minimum charge of CHF 10
Cash withdrawals at the branch – 3.75% with a minimum charge of CHF 15
Annual interest rate – charged at a maximum of 12%
Foreign currency processing fees – a maximum of 1.2%
Money transfers using the card – e.g. Western Union or Skrill – 3.75%
Reminder fee – CHF 20
Monthly statement – paper invoice – CHF 1.50
Cornèrcard Classic Credit Card Eligibility
Before applying for this card, ensure that you meet the following eligibility criteria.
You must be at least 18 years of age
Must have a constant income
Must be a citizen of Switzerland
Image Source: meilenoptimieren.com
How to Apply for the Cornèrcard Classic Credit Card
To apply for this card, you can start by visiting the Cornèrcard website and filling out the application form with the following information.
Your personal details – name, address, date of birth, and email address
Identification – show proof of identification with a driver's license or a valid government ID
Employment information – this should include your role, your employer's information, and your salary details
Financial information – including your assets and investments, debts, expenses, and other liabilities
Cornèr Bank Address and Contact Information
To apply for the Cornèrcard Classic Credit Card, you can also contact the bank directly using the following information.
Address: Tödistrasse 27, 8002 Zürich, Switzerland
Telephone: +41 91 800 41 41
Conclusion
So, if you live in Switzerland, and have been looking for a card that will give you cashback on purchases, then this card should be on your radar. Check out the eligibility criteria before visiting the bank's website to fill out the application form.
Note: Consider the risks involved in using credit products before applying by consulting the issuing institution's terms and conditions.