The Canadian Tire Triangle MasterCard Credit Card enables Canadians of all income levels to earn cash back when they shop at Canadian Tire and other participating stores, including gas purchases at Canadian Tire Gas+ and participating Husky Stations.
The card has very few eligibility requirements, such as no annual income baseline and no stated credit score requirement. However, it is important to note that if you have a meagre credit score, then you may end up paying a higher interest rate on the card.
In this review, we focus on this particular card and look into its benefits, charges, and how to apply for it. If you live in Canada and frequently shop at Canadian Tire, then keep reading so you can learn more about the card.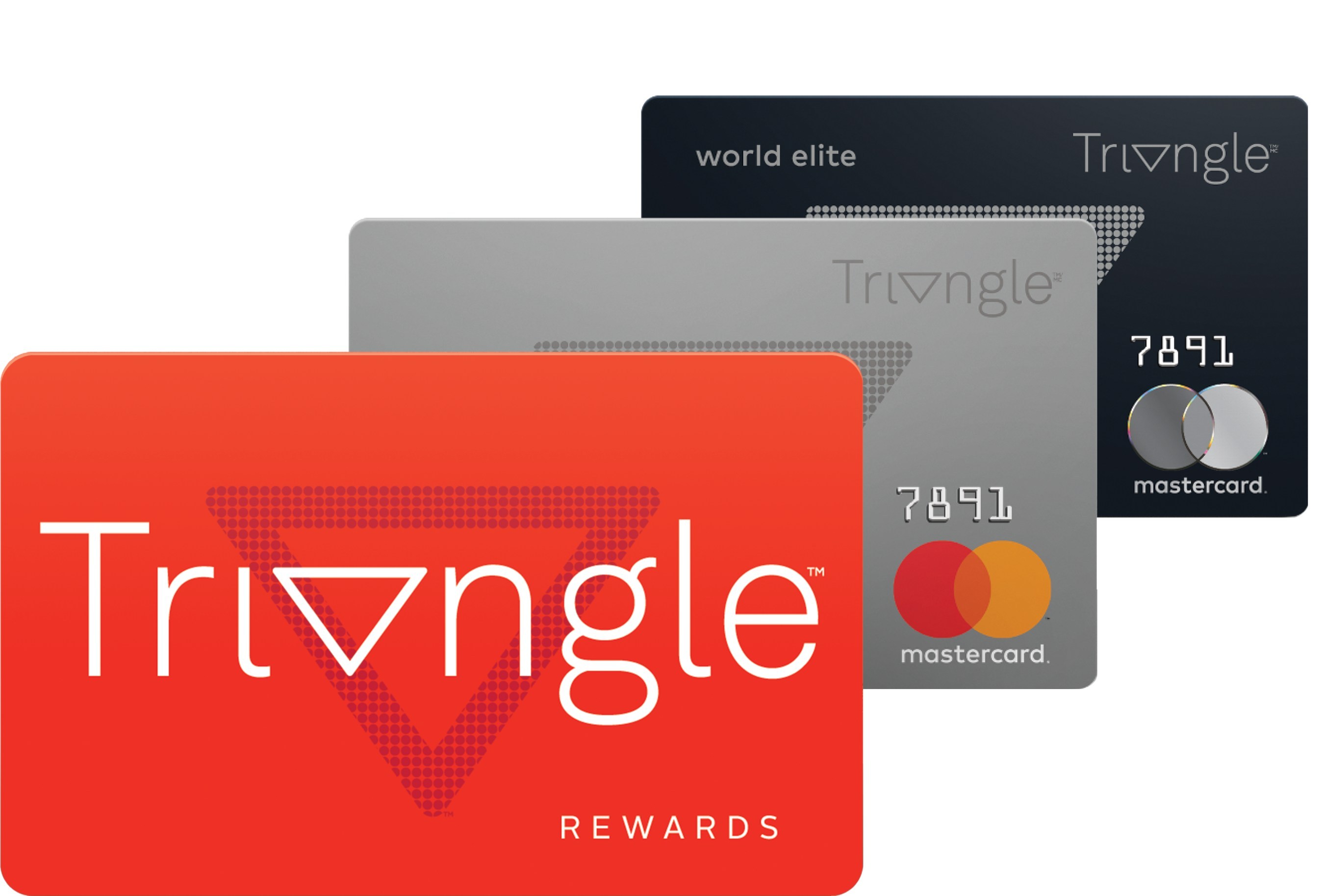 The Canadian Tire Triangle MasterCard Credit Card Features
This credit card comes with the following features and benefits.
Welcome Bonus
You will receive an attractive welcome bonus from the company when you apply for the card. This will be a 15% cashback in CT Money, for your first purchase at any of the participating retailers, to activate your card. This is almost unheard of, and you should take advantage of the offer to make a huge purchase.
Card Rewards
All cardholders will earn 4% cash back and Canadian Tire Money from participating locations. They will also collect $0.05 back for every litre of fuel they purchase from the participating Husky Locations and Gas+.
Cardholders also earn 1.5% cash back on groceries up to $12,000 per year. All other purchases will earn 0.5% cash back.
Cardholders earn Canadian Tire money on all purchases made.
Personalized Offers and Events
The Triangle Mastercard also includes personalized weekly offers and exclusive events in which you can combine your Canadian Tire money and cash back bonuses to save even more.
The Canadian Tire Triangle MasterCard Credit Card Fees
When applying for a credit card, it is important to be aware of the fees and interest charged. Below is a list of fees that come with the Canadian Tire Triangle MasterCard Credit Card.
Purchase APR – 19.99% and 27.99%
Cash advance APR – 22.99%
Balance Transfer APR – 22.99%
Annual fee – $0
Foreign transaction fee – 2.5%
Cash advance fee – $4
Foreign currency conversion fee – 2.5%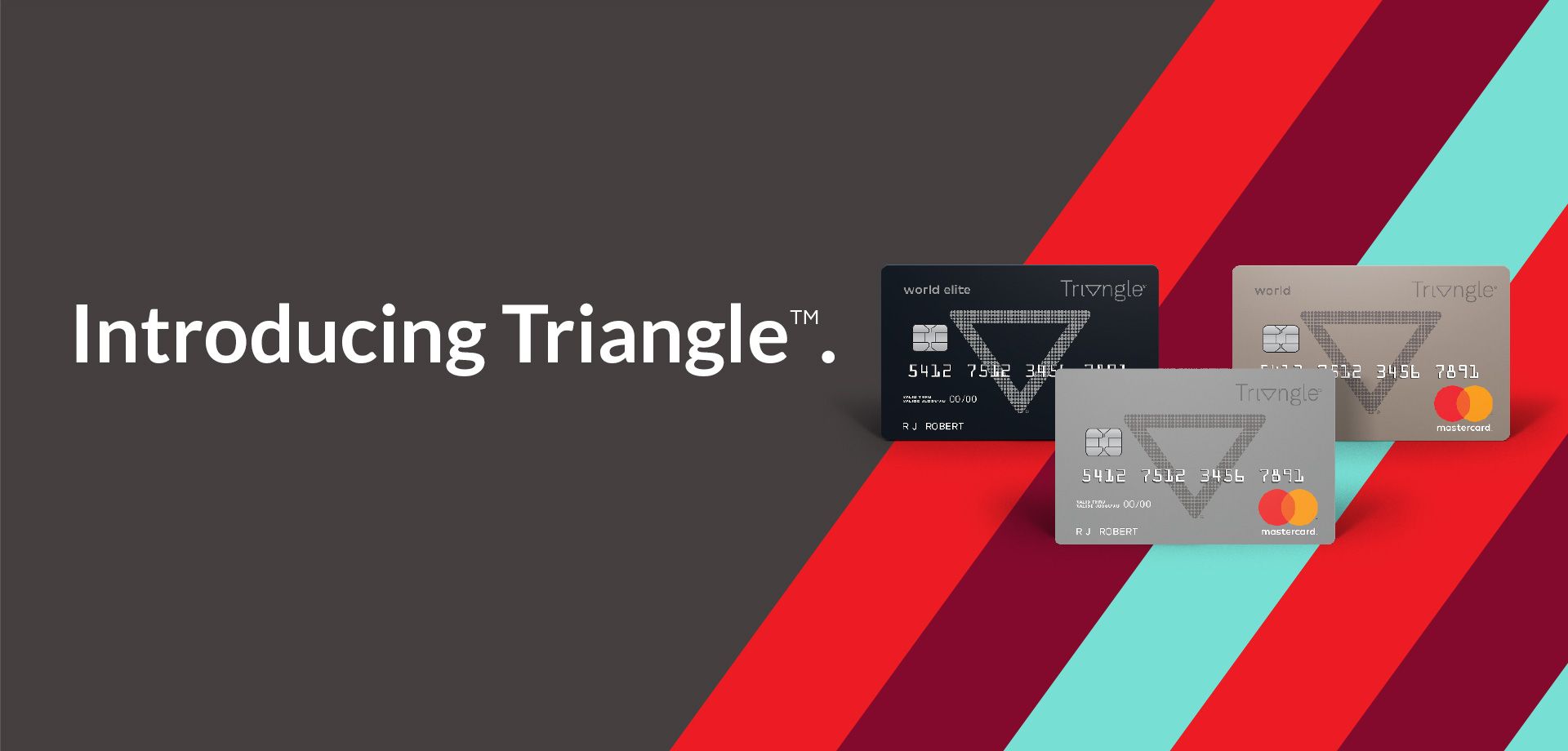 Also read: RBC Avion Visa Credit Card – How to Order the Visa Infinite Online
Canadian Tire Triangle MasterCard Credit Card Eligibility
To qualify for this credit card, you must be 18 years or the majority age in the province of Canada in which you reside.
You must have a social insurance number, be a Canadian resident, and you must be currently employed or retired.
How to Apply for the Canadian Tire Triangle MasterCard Credit Card
To apply for this Canadian credit card, you must visit the company website and fill out the application form with your personal information such as your full name, date of birth, telephone number, street address and total income and expenses.
Canadian Tire Bank Address and Contact Information
To find out more about the Canadian Tire Triangle MasterCard Credit Card, it is advisable to contact Canadian Tire directly. Their headquarters are located at 2180 Yonge Street, Toronto ON M4P 2V8.
They can be reached by telephone at 905-735-7256 from within Canada, and 1-800-459-6415 from outside Canada.
Conclusion
This card is ideal for Canadians that shop at Canadian Tire often. If you are a frequent grocery shopper or a student who wishes to earn some rewards from a credit card, then you should consider applying for this card.
Note: Consider the risks involved in using credit products before applying by consulting the issuing institution's terms and conditions.