The Toronto-Dominion Bank is a Canadian multinational banking and financial services corporation headquartered in Toronto, Ontario.
Commonly known as TD and operating as TD Bank Group, the bank was created on 1 February 1955. It was born from the merger of the Bank of Toronto and The Dominion Bank, founded in 1855 and 1869, respectively.
TD Bank had a wide variety of financial offerings and services. The bank has also introduced various cards so you can choose the one that fits you the best. Let's take a look at the TD Visa Credit Card.
Also read: MBNA Credit Card – How to Order the True Line MasterCard
TD Visa Credit Card
This card comes packed with benefits to improve your travel experience at every turn. Check out some of the top benefits for cardholders.
Key Features
There is no annual fee for this card. You earn 2 TD rewards points for every $1 in grocery, restaurant and fast-food purchases and regularly recurring bill payment. Also, earn 3 TD rewards points for every $1 when you book travel online through ExpediaForTD.com & earn 1 TD rewards point for every $1 you spend on all other purchases.
The card allows you to redeem your TD rewards points towards making purchases at Amazon.ca with Amazon Shop with points with conditions. You can also redeem the points you've earned towards everyday perks like cash back, gift cards and more.
The good part is that your TD rewards points will never expire if your account is open and in good standing. You can shop with confidence, knowing your eligible purchases are covered with purchase security and extended warranty protection.
Also read: RBC Avion Visa Credit Card – How to Order the Visa Infinite Online
Fees Structure And Interest Charges
· Annual Fee: $0
· Interest: Purchases 19.99%
· Interest: Cash Advances: 22.99%
· Additional Cardholders: $0
· Interest-Free Grace days:  21
· Minimum Fee: $10
· Foreign Currency Conversion: 2.5%
· Dishonored Payment: $48
· Rush Card Fee: $25
· Over limit: $29
How to Apply for the TD Visa Credit Card Eligibility
You are a Canadian resident and are of the age of majority in your province/territory of residence. You have the potential to get a credit limit of $500 minimum. You can either apply online, by calling the bank, booking an appointment or locating a branch and visiting the same.
Once you read the charges page and click on agree, you will have to fill out details about yourself, your family, income & expenses. Once all the details are filled, click the submit button you and will have the option to print out your form and take it with you to a branch or book an appointment or call the bank and check on the status and follow instructions from there.
Also read: How to Apply for a Tangerine Credit Card Today – World MasterCard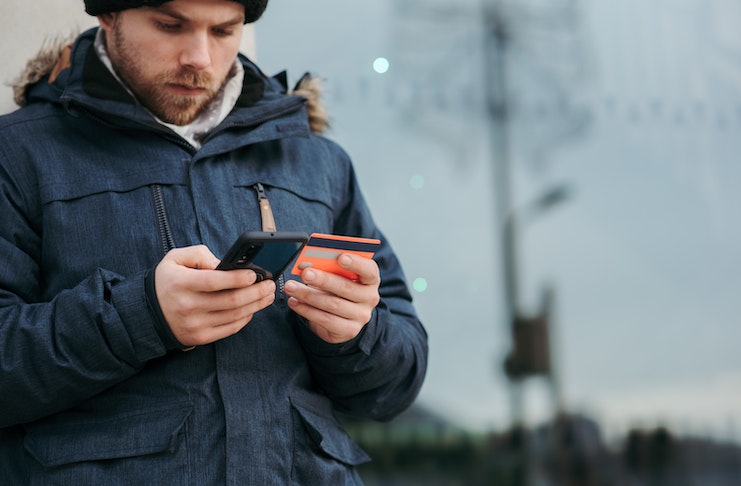 Conclusion
To find out more about the TD Visa Credit Card, it is advisable to contact the bank directly. TD Bank can be contacted using the following details.
Address: TD Bank, 2035 Limestone Road, Wilmington, Delaware; USA 19808
Phone: 1-855-315-4325, +1 (302) 351-4560
Note: Consider the risks involved in using credit products before applying by consulting the issuing institution's terms and conditions.