Calling all fellow shopaholics! What if you could get rewarded for shopping? You can get lucrative rewards with the M&S Shopping Plus credit card! From household necessities to all your impulse buys, now there's another reason to get them.
On top of all that, the card is extremely easy to maintain. Not only is it a no-annual-fee credit card, but it also flaunts extended APR fee periods for purchases and balance transfers.
What's more, there's a bonus offer to help you make the most out of your shopping sprees. If you are intrigued and want to learn more about this credit card, you will get all the information you need in this article.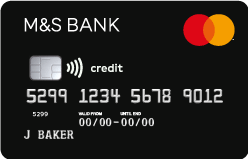 Features of the M&S Shopping Plus Credit Card
The most notable feature of this card is that it offers limitless opportunities to earn M&S points. In addition to being rewarded for M&S purchases, you can also earn points for shopping outside of M&S.
While you can earn one point for each £1 spent at M&S, you will also get an M&S reward point for every £5 you spend elsewhere. Plus, M&S Premium Account holders can get three times the points for M&S purchases.
You can redeem your collected points every three months to shop at M&S. Even better, the Shopping Plus card provides a welcome bonus voucher of 500 M&S points. Even though this is only worth about £5, it's much appreciated from a credit card with no annual fee.
Also read: Halifax Credit Cards – Discover the Best Card for Each Costumer
Pros and Cons of the M&S Shopping Plus Credit Card
The best feature of this credit card is its long introductory period of 18 months with 0% APR. It also offers a 16-month interest-free period for any balance transfers you conduct within the first three months.
However, a 2.9% fee will be applicable on any balance transfer, which might seem quite expensive at times. Several other credit cards offer long introductory 0% APR and do not even charge a fee, so you might want to consider all the factors before making a decision.
Fees and Rates of the M&S Credit Card
It is important to be aware of all the charges associated with the credit card before you apply. Below is a list of rates and fees that come with the card.
Annual Fee – £0
Purchase APR – 0% for 18 months, 23.9% thereafter
Balance Transfer APR – 0% for 16 months on transfers made within the first 3 months, 23.9% thereafter
Cash Withdrawal APR – Cash withdrawal APR 29.9%
Balance Transfer Fee – £5 or 2.9% (whichever is greater)
Late Payments – £12
Non-Sterling Transaction Fee – 2.99%
M&S Shopping Plus Credit Card Eligibility Criteria
To be eligible for the M&S credit card, you must reside in the United Kingdom. Additionally, you are required to be at least 18 years old and have a good credit score. The bank will also assess your income before confirming eligibility.
So, you need to have an annual income or pension of £6,800 or more in order to get this card. Moreover, if you have held an M&S Bank Credit Card within the last year, you cannot open a new one.
Also read: Ocean Finance Credit Card – Learn How to Apply
How to Apply for the M&S Shopping Plus Card
Thanks to technological advancement, you can apply for this M&S bank card online and take advantage of the Shopping Plus offer. The application process is divided into six short steps and can be completed in less than seven minutes.
Complete the online application form with basic information such as your residential address, employment history, income, email address, etc. Additionally, the bank may request to verify your identity digitally to help avoid financial crime and fraud.
M&S Bank Address and Contact
If you would like to contact the bank directly for more information about this offer, you can call it M&S at 44 34 5900 0900. You can also find their mean address at Kings Meadow, Chester, CH99 9FB.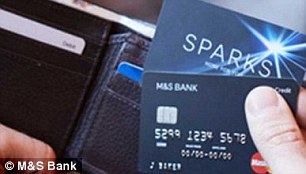 Also read: Santander Credit Card – How to Apply Online for the Everyday Card
Conclusion
The M&S Shopping Plus card is an all-rounder credit card. You can enjoy tons of rewards and get a 0% APR period for purchases and balance transfers. Apart from this, the card does not have many notable features that other cards cannot provide. So, you might want to shop around before you select a card.
Note: Consider the risks involved in using credit products before applying by consulting the issuing institution's terms and conditions.