The Scotia Momentum Visa Infinite credit card pays rewards for spending while helping you achieve your financial goals and build up your credit score.
For further savings, this credit card from Scotiabank also offers insurance that covers various aspects of your life.
In this article, we'll cover the basic features of the Momentum Visa Infinite credit card and how you can apply for the card online. 
Summary of the Scotia Momentum Visa Infinite Card 
The Scotia Momentum Visa Infinite card is an award-winning cashback credit card from Scotiabank that focuses on helping you afford everyday purchases with convenient and secure payments.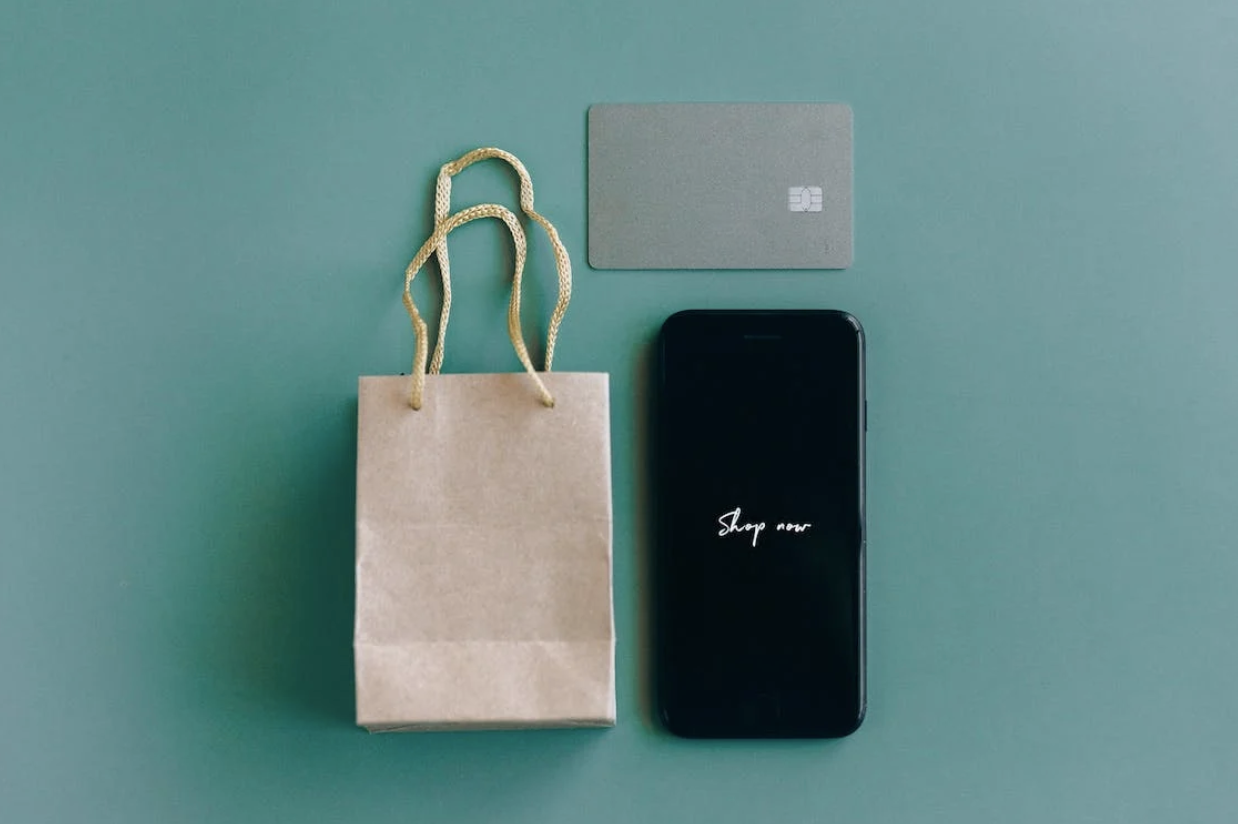 The Scotia Momentum Visa Infinite Cash Back Program covers everyday shopping, travel costs, insurance, gas, and transportation while rewarding you for them. With this same card, you'll get access to benefits such as travel insurance and mobile device insurance.
The card also includes fraud protection from the Visa protection program, so you never have to pay for fraudulent transactions made using your card.
To be eligible, applicants must earn at least $60,000 in yearly salary. For some, the fees and interest rates may be too high when compared to other cards from the same provider.
About Scotiabank
Scotiabank is a Canada-headquartered commercial bank. They deliver wealth management services and essential consumer banking services such as loans, bank accounts, mortgages, and credit cards.
The Momentum Visa Infinite credit card is only one of many credit cards they offer. Other credit cards focus on travel and lifestyle purchases, low-interest rates, student expenditure, and assistance for new immigrants.
Also read: Find Out How to Apply for a Triangle Credit Card – Triangle MasterCard
Features of the Momentum Visa Infinite Credit Card 
New cardholders of the Scotia Momentum Visa Infinite card are entitled to a promotional welcome bonus of 10% cashback on all purchases for the first 3 months, up to $2,000. There is also no annual fee for the first year, including for any additional cards issued.
After the promotional period, you'll earn 4% for every $1 you spend on grocery store purchases, recurring bill payments, and subscription purchases. Examples of such purchases and payments include insurance premiums, utilities, gym memberships, or Netflix.
Cardholders will earn 2% cash back for purchases made at gas stations, and for transportation services and fees such as bus fares, taxis, trains, and rideshares. All other purchases will earn 1% cash back with no limit.
Get an Unforgettable Experience and Insurance Coverage
While this card gives you more than one way to earn rewards on daily purchases, people who travel a lot will love the card's perks which include access to exclusive benefits for travel.
These include the Visa Infinite Concierge Service which assists you in planning trips, booking restaurant reservations, and obtaining tickets to shows.
The Visa Infinite Hotel Collection will help you find the best rates with room upgrades and free wifi. When you need to rent a car to move around, you'll save as much as 25% on car rentals at participating AVIS and Budget locations.
Range of Insurance Coverages for Cardholders
Also included with the card is insurance coverages for travel and more. The Momentum Visa Infinite card provides insurance for trip cancellation and interruption, medical emergencies during trips, and delayed or lost baggage, among others.
This card is one of the only cards that offers New Mobile Device Insurance for new mobile devices, tablets, and smartphones purchased using the card after August 19, 2021.
Cardholders also benefit from rental car collision insurance and purchase extended warranty protection.
How Do You Order the Momentum Credit Card Online?
Applying for the card is easy with its online application form. Existing Scotiabank account holders only need to sign in and begin their application with their already registered information.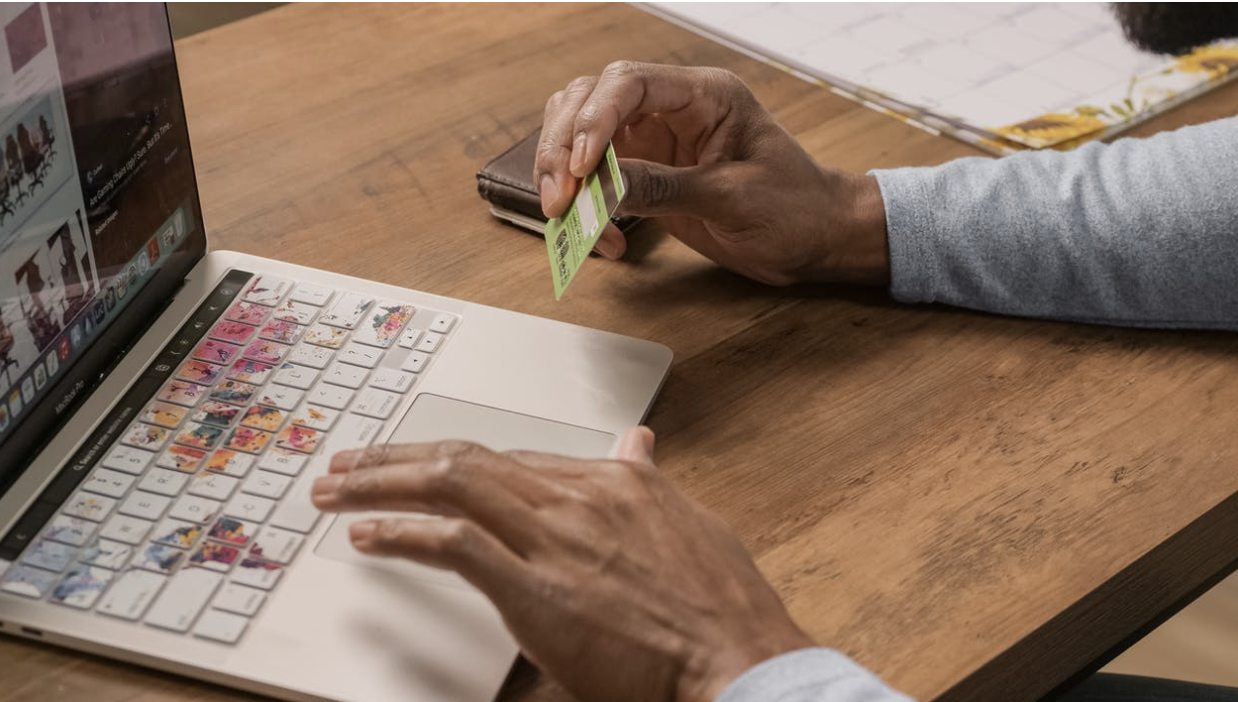 Non-customers, on the other hand, need to start the registration process from scratch.
If you just arrived in Canada within the past three years, then you must visit a Scotiabank branch to apply for the card. To locate one closest to you, use their branch locator feature to search.
What Information Do You Need to Fill Out the Application?
The application requests personal and financial information to support your credit card application. One of them is your Social Insurance Number (SIN) which the bank will use to verify your identity.
You must also have a valid Canadian phone number and home address.
Lastly, you'll need to know your annual income before tax and monthly housing expenses. Official financial and employment documents may be requested during the application stage. 
Earn More with a Supplementary Card
The Scotiabank Momentum Infinite credit card stands out with its supplementary card feature. The supplementary card allows you to share your credit card and its payment limit with someone you trust.
Purchases made with the supplementary card also earn rewards equal to that of the primary credit card.
What If It's Not for You?
It's very possible that the Momentum card is not for you. The Momentum Infinite credit card has one of the highest annual fees and interest rates compared to other cards from Scotiabank.
It best serves those with a constant income stream and those who have their financial life in check. These type of cardholders will be able to pay back the balance on the card on time instead of accruing high late payment fees and interest rates.
Fees and Interest
A premium credit card such as the Momentum Visa Infinite card comes with accompanying premium fees and interest rates. Below is a list of fees and interest rates.
Annual Fee – $0 first year, $120 thereafter
Purchase interest rate –

20.99%

Cash advance interest rate –

22.99%

Supplementary card annual fee – $0 first year, $50 thereafter

Overlimit fee – $29

Balance transfer fee – $5

Dishonored or late payment fee – $48

Foreign currency conversion fee – 2.5%
Eligibility Criteria
Before Scotiabank can consider you for a Momentum card, you must either be a Canadian citizen or a permanent resident of Canada.
You must also be the age or above the age of majority in the territory or province where you reside.
Where it concerns your earnings, you must either have a minimum of $60,000 in annual personal income, at least $100,000 in annual household income, or at least $250,000 in assets under management.
Lastly, your records from the past seven years must be free of any declaration of bankruptcy.
Scotiabank Address and Contact
Whether you need help with a transaction or want to rectify some information, there are five ways to contact or reach out to Scotiabank anytime, anywhere.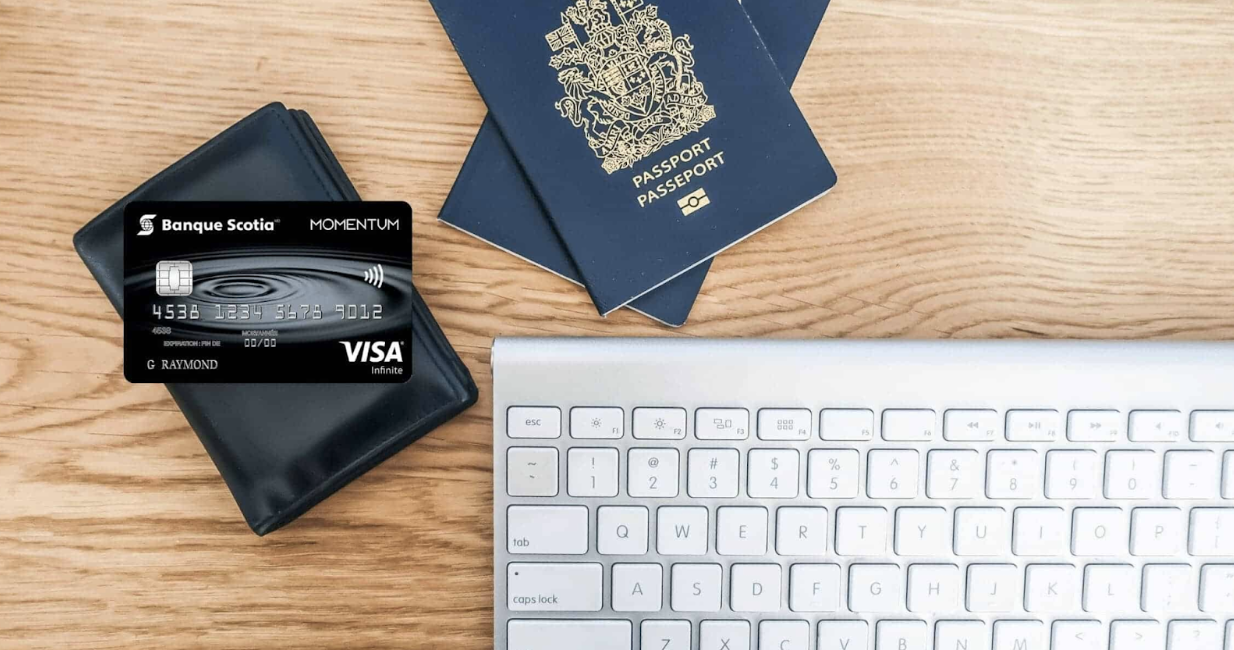 To reach them, you can visit your local branch, mail a letter to your branch, talk to an advisor, send out a tweet on Twitter, or call them at 1-800-4-SCOTIA (1-800-472-6842).To speak with an advisor, you need to book an appointment beforehand and if the phone number above doesn't work for you, try other contact numbers.
Scotiabank's head office can be found at 44 King Street West, Scotia Plaza 8th Floor, Toronto.
Conclusion
The Momentum Visa Infinite credit card by Scotiabank is a cashback card with premium benefits ranging from rewards to discounts, faster payments, travel insurance, and more. While the annual fees and interest rate might be high for some, you'll get the highest cashback rewards with it compared to other Scotia credit cards. 
Note: Consider the risks involved in using credit products before applying by consulting the issuing institution's terms and conditions.