As the world's fifth-largest bank, JPMorgan Chase offers clients and consumers a wide variety of financial solutions and top-tier banking services. One of the popular products of the bank is its various credit cards that suit customers' varying needs. 
The Chase Freedom Unlimited card is a go-to option for people who want no-annual-fee credit cards. When making booking through Chase Ultimate Rewards, cardholders can even earn 5% cashback on travel purchases.
Learn more about the Chase Freedom Unlimited card's perks, benefits, and features in this article. Check out who is eligible for this offer and how to apply for a Chase Freedom Unlimited card. 
What Is the Chase Freedom Unlimited Credit Card?
JPMorgan Chase is well-known for its comprehensive solutions for private and personal banking customers. One of its primary offerings is a comprehensive selection of credit cards that may be tailored to individual consumers' preferences, lifestyles, and needs.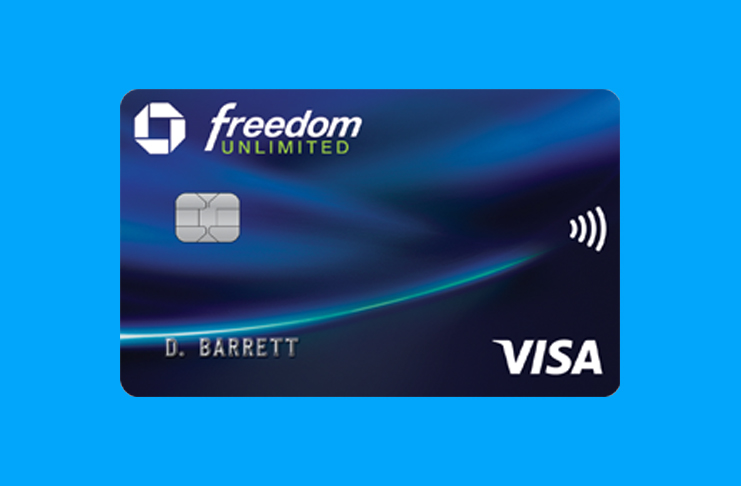 One of the go-to cards of Chase customers is the Freedom Unlimited card. Freedom Unlimited is a great no-annual-fee credit card because it has a solid base cashback rate and a generous bonus cashback rate in multiple categories. 
This makes it a great starting point for frequent travelers who want to use credit card rewards.
Also read: Discover Great Cards Used by People Who Travel a Lot
What Is the Chase Ultimate Rewards System?
Chase Ultimate Rewards is the bank's official credit card rewards program. Chase's program is popular since points can be utilized strategically to pay for trips.
Chase Ultimate Rewards points are earned with Sapphire travel, Freedom cashback, and Ink business cards. Most of these cards offer bonus points for purchases in specified categories. In addition, sign-up bonuses, targeted offers, and referral bonuses provide additional points.
What Are the Features of the Chase Freedom Unlimited Credit Card?
The Chase Freedom Unlimited card has been a favorite among cashback credit card users for a long time. However, the card may now be even more appealing to rewards-savvy cardholders. This is because of the Chase Ultimate Rewards on travel bought through the Ultimate Rewards portal, as well as on purchases made at restaurants and drugstores.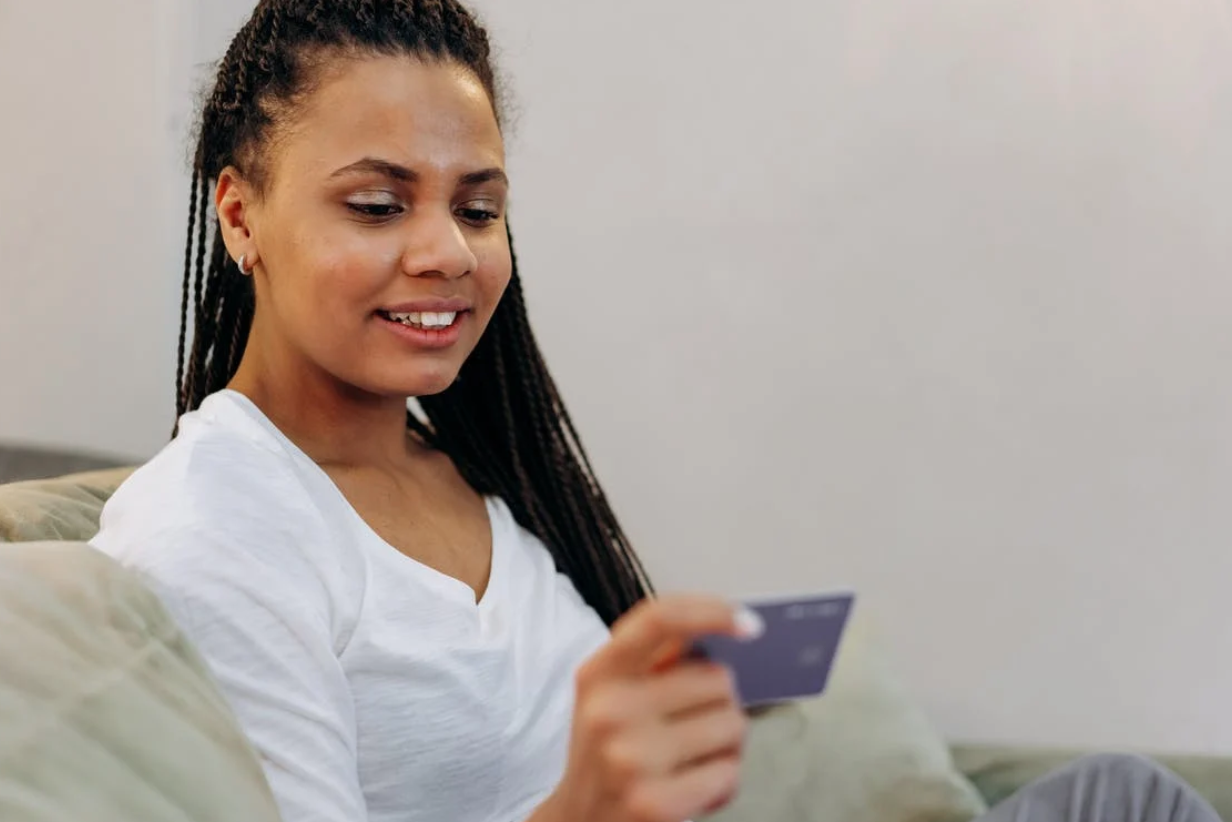 The Chase Freedom Unlimited card boasts an exceptional earning rate for a card with no annual fee. Cardholders will receive 5% cashback on travel booked through Chase Ultimate Rewards, 3% cashback on dining and pharmacy purchases, and 1.5% cashback on all other transactions. 
If Chase Freedom Unlimited cardholders combine with certain Ultimate Rewards-earning cards, they may maximize the value of the points they can receive.
When a customer applies through the Bankrate or CardMatch pre-approval tool, all of the rewards rates will be increased by 1.5% cashback during the first year (on up to $20,000 in combined purchases). Check this list for some of the other cashback rates users can take advantage of.
5% cashback on Chase Ultimate Rewards travel

3% cashback on restaurant, eligible takeout, and delivery purchases

3% cashback on drugstore purchases 

1.5% cashback on all other purchases 
What Are the Other Features of the Chase Freedom Unlimited Credit Card?
Suppose customers have the Ink Business Preferred Credit Card, the Chase Sapphire Reserve, or the Chase Sapphire Preferred Card. In that case, they may maximize their earning potential by combining Chase Freedom Unlimited Card with any cards mentioned. 
Then, they can combine rewards and get up to 1.5 cents per point for the Sapphire Reserve or 1.25 cents per point for the Ink Preferred and Sapphire Preferred when they book travel through the Chase Ultimate Rewards portal.
The points will be worth more if they combine Freedom Unlimited with a higher-end Chase card. In addition to getting a better return on points, they may transfer their rewards to Chase's airline and hotel transfer partners, increasing the utility of points even further. Only the Freedom Unlimited Card is capable of providing that benefit.
Also read: Find Out How to Apply for a Capital One Venture Credit Card – Venture Rewards
What Are the Benefits of the Chase Freedom Unlimited Credit Card?
Freedom Unlimited offers many benefits compared to other no-fee travel credit cards. However, Freedom Unlimited is a good option for consumers looking for great value for their money.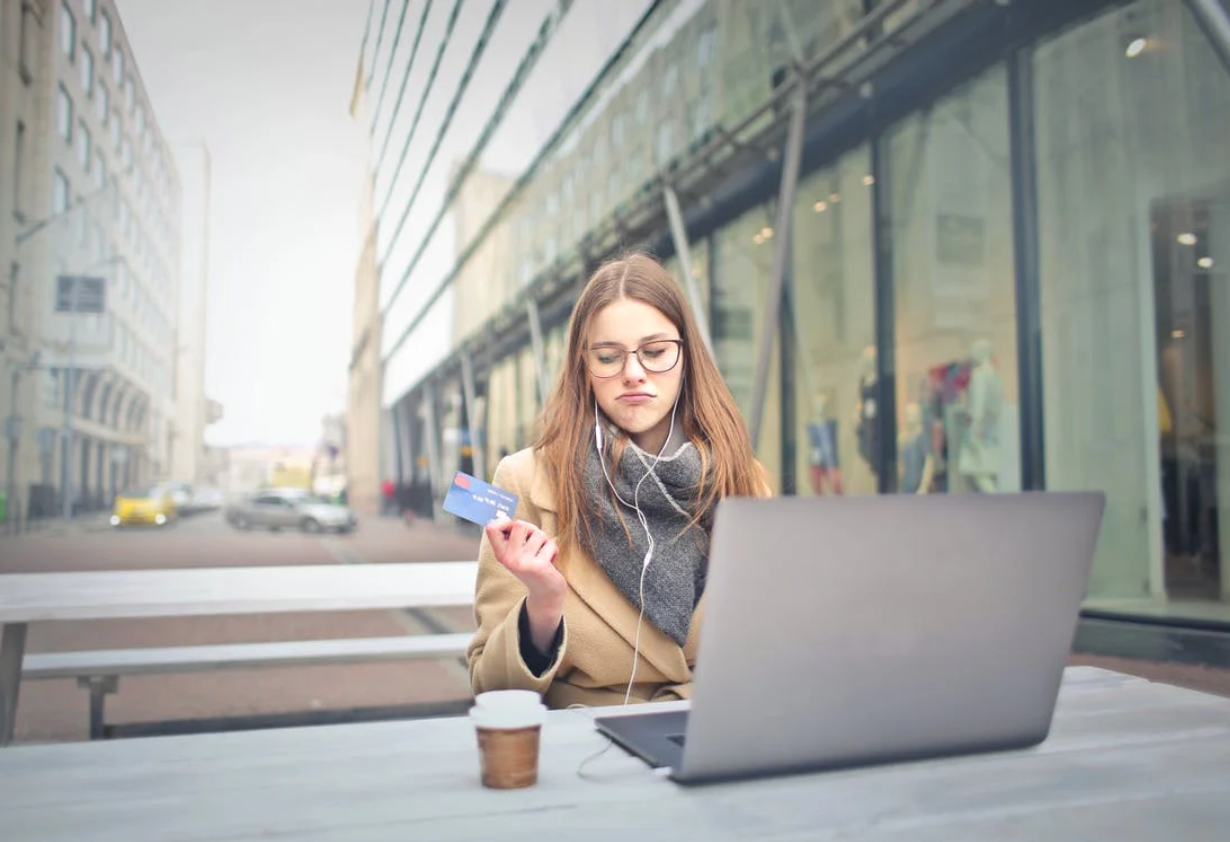 First, the Freedom Unlimited card has a Complimentary DashPass subscription. It is a wonderful complement to the Freedom Unlimited card's additional benefits for dining purchases. 
The Freedom Unlimited card also offers a three-month free DashPass membership. If cardholders do not cancel before the end of those three months, they will be automatically enrolled in DashPass for 50% off the monthly rate (usually $9.99 per month) for the next nine months.
Moreover, the Freedom Unlimited card will reimburse up to $500 per claim and $50,000 per account if an item purchased with the card is damaged or stolen within 120 days of purchase. In addition, qualified US manufacturer warranties of three years or less on purchases made with the card are extended by one year.
What Are the Other Benefits of the Chase Freedom Unlimited Credit Card?
When traveling, trip cancellation and interruption insurance are valuable benefits. With the Chase Freedom Unlimited card, customers can be compensated up to $1,500 per person and $6,000 per trip for prepaid tickets and non-refundable passenger prices if the trip is canceled or cut short due to illness, severe weather, or other specified conditions.
Chase introduced the Pay Yourself Back feature to the Chase Freedom card series in October 2021, which can turn your rewards into a force for good. Pay Yourself Back allows cardholders to utilize points to repay purchases made within the last 90 days with a 25 to 50% value increase.
What Are the Interests Rates and Fees of the Chase Freedom Unlimited Card?
Before applying for the Chase Sapphire Reserve credit card, its important to look into its fees and interest rates in addition to the perks and bonuses. Review the Chase Freedom Unlimited card fees and rates listed in this section.
Annual Membership Fee: None

Intro Annual Percentage Rate: 0% for 15 months

Regular Annual Percentage Rate: 19.49% to 28.24% variable (depending on credit score)

Foreign Transaction Fee: 3% of transaction

Intro Balance Transfer Fee: 3% or $5, whichever is greater

Balance Transfer Fee: 5% or $5, whichever is greater

Cash Advance: Either $10 or 5% of the amount of each transaction, whichever is greater

Late Payment Fee: $40
Also read: US Bank Credit Cards – Learn How to Order Online
How Much Are the Rewards Worth on the Chase Freedom Unlimited Credit Card?
Chase Freedom Unlimited card offers a great deal for people who spend a lot of money since spending up to the limit of $12,000 will get them $600 in cashback. When compared to the common $200 bonus for spending $500 that many other no-annual-fee cashback cards offer, this offer seems generous.
Even though Freedom Unlimited requires a longer commitment and more spending requirements, the 1.5% rewards rate boost is among the best first-year offers in its class.
The way in which cardholders redeem Chase Freedom Unlimited points can change the value of the rewards. Check out the breakdown in this section to see how much value your points will have when they are redeemed in different ways. 
Cashback (statement credit or deposit): 1 cent

Gift cards: 1 cent

Travel: 1 cent

Amazon.com purchases: 0.8 cents

Apple purchases: 1 cent

Charitable contributions: 1.25 cents
What Are the Eligibility Requirements for a Chase Freedom Unlimited Card?
As one of a handful of strict eligibility requirements imposed by the bank, applicants must pass the 5/24. If they opened five or more credit cards from any bank in the last 24 months, they are not eligible for most Chase cards, including the Chase Freedom Unlimited cards.
Those with a FICO credit score of at least 670 are eligible for Chase Freedom Unlimited. Obtaining a card will be much more difficult with a considerably lower credit score. However, this does not rule out applicants with lower credit scores. 
There have been reports of approval ratings as high as 600. Although credit scores play a significant role in the approval process, many other considerations must be weighed.
One such consideration is the source of income applicants must prove for approval. In addition, Chase requires applicants to be at least of legal age and a US resident. 
What Is the Application Process for a Chase Freedom Unlimited Card?
There are three basic steps when applying for a Chase Freedom Unlimited Credit Card online. 
Click the apply option on the Chase

official website

Enter all the required information in the application form – personal information (name, birthday, Social Security number, mother's maiden name), contact information (mailing address, email address, phone number), and financial information (type of employment, annual gross income, rent or own house, monthly rent/mortgage payment)

Click the "Submit" button.
The bank sends the application result to the applicant's email. If approved, they can get their Chase Freedom Unlimited card delivered to their house. 
Also read: Bank of America Cash Rewards Credit Card – How to Apply
Is Chase Freedom Unlimited Card Still Worth It After Its Intro Bonuses? 
Despite not having as many benefits as Chase's premium cards, Chase Freedom Unlimited's additional bonus categories give a significant value beyond the first year's intro bonuses.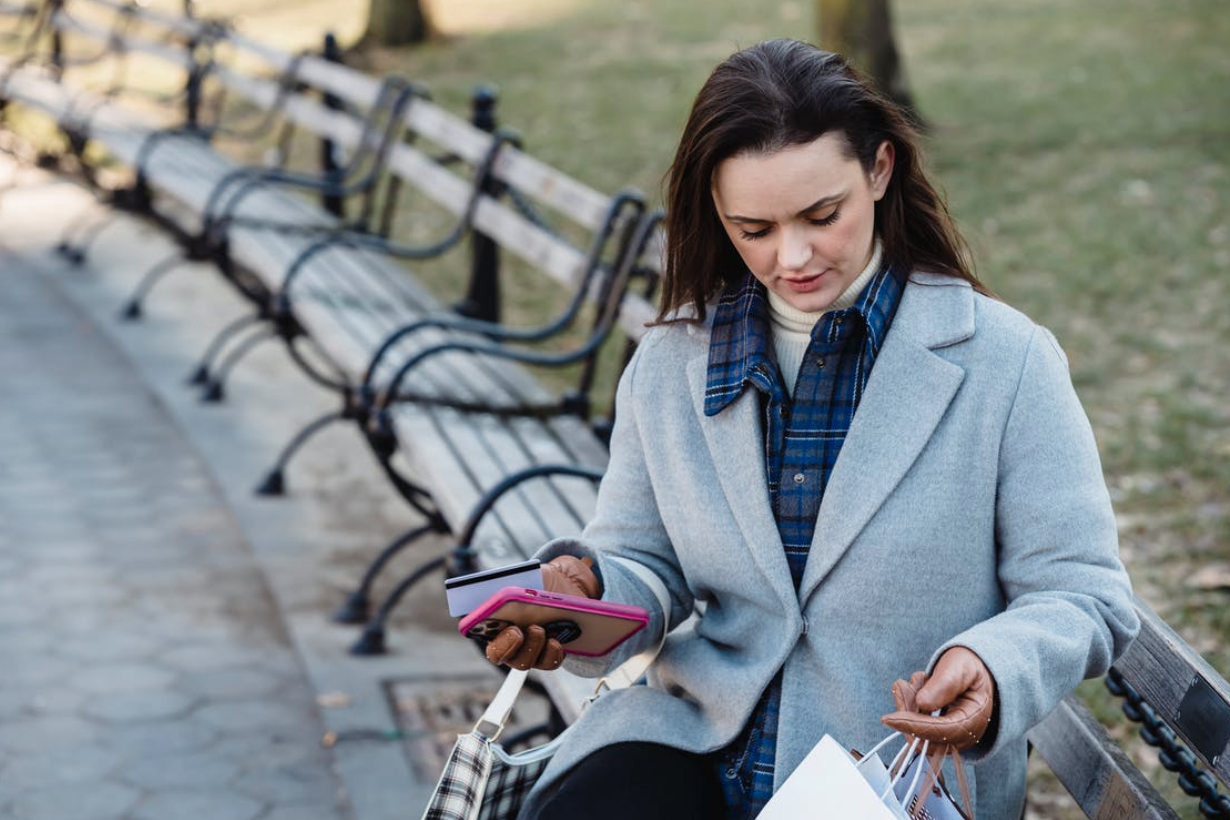 Freedom Unlimited can help cardholders earn far more than "regular" flat-rate cashback cards. This is because Chase Ultimate Rewards cards like the Sapphire Reserve can help maximize the rewards of the Freedom Unlimited card. 
For example, $353 in cashback from the Reserve card can be converted into roughly $529 worth of travel through Chase, thanks to the 50% additional redemption value. That is a fantastic deal, given that Freedom Unlimited has no yearly cost.
What Are JPMorgan Chase's Address and Contact Details?
The main office of JPMorgan Chase bank is at 270 Park Avenue in New York, New York, but people can ask about the Chase Freedom Unlimited card application at any 5,000+ branches in the US and abroad.
For more information about the Chase Freedom Unlimited card application, interested individuals can call the bank at 1-212-270-6000.
Summary
The Freedom Unlimited card from Chase offers fair cashback rewards that allow cardholders to step up their savings game. 
Note: Consider the risks involved in using credit products before applying by consulting the issuing institution's terms and conditions.